Dining & Takeaway
Poco Diablo Spicy Chicken
Poco Diablo Spicy Chicken
Hola amigo!
Mad Mex are turning up the heat this winter with their new Poco Diablo Spicy Chicken and Spicy Vegan fillings.
Poco Diablo fillings are packed full of spices to give them just a little bit of heat. They're perfect for adding a little spice to your meal... for the little devil in us all.
You can add Poco Diablo Spicy Chicken or Spicy Vegan to any Mad Mex meal for only $1 and it's available until 26/8/19.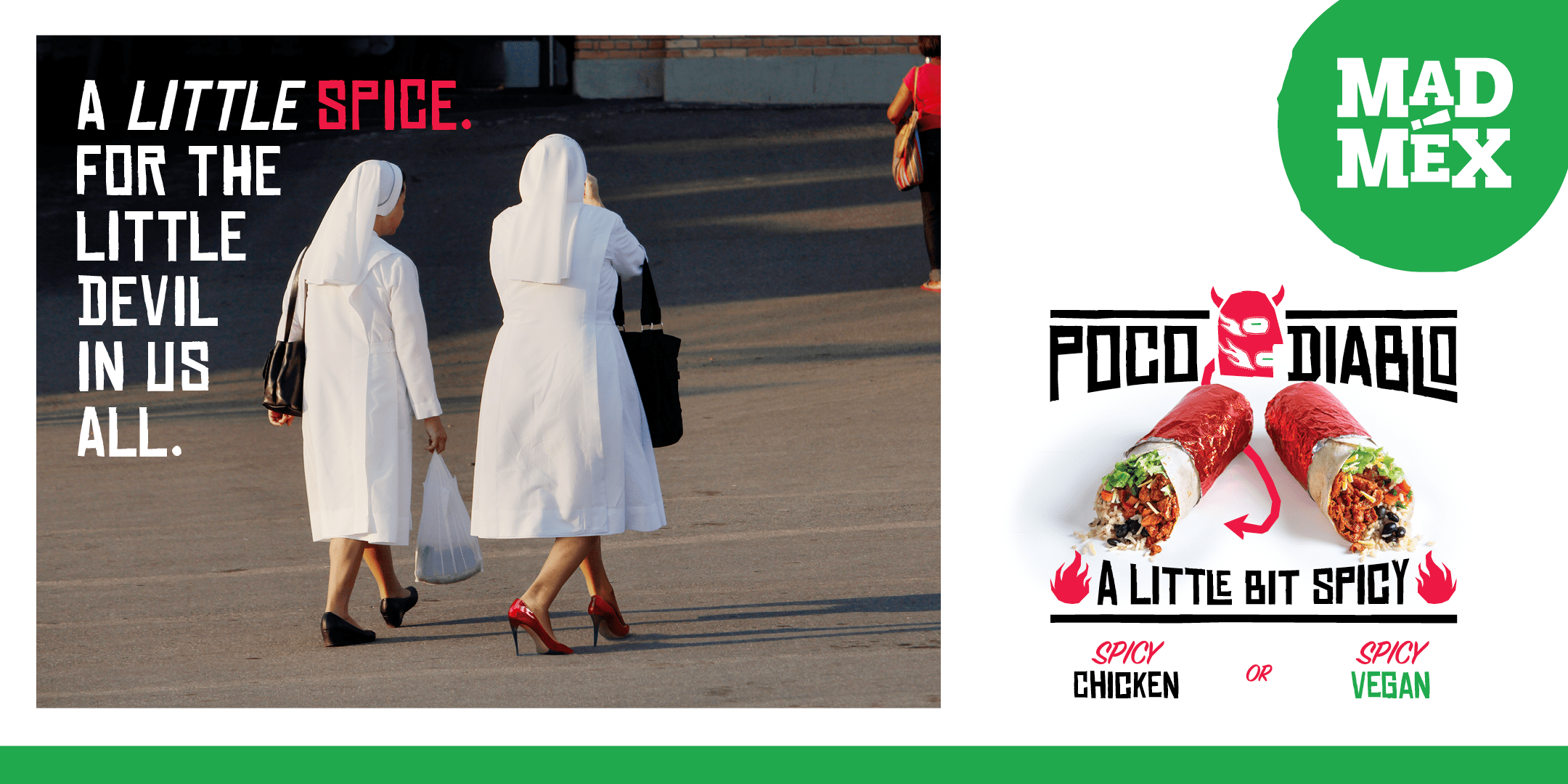 INSPIRATION
Check this out