10 Fun Things to Do on a Date Night in Zetland
Organising a romantic date night in Zetland is not a difficult task, especially if you know where to look. This Sydney suburb offers the perfect setting for spending quality time with your significant other, whether you're interested in DIY escapades, going on moonlit strolls, or searching for the best food in Zetland.
Regardless of whether you're planning a first date or an important occasion, this list of romantic things to do in Zetland will surely stimulate your creativity!
Indoor Zetland date night ideas

1. Book in a cosy night of Netflix and chill
No matter how old you are, reminiscing about your beloved childhood memories is always a good idea. Case in point: building blanket forts just might be more fun for adults than it is for kids!
Give your blanket fort a boost by adding a laptop and projector to your setup. Pick out a movie or TV series, prepare some tasty treats, and you've got the perfect atmosphere for a night of Netflix and chill!
Date night tips:
2. Channel your inner chefs and prepare dinner from scratch
While eating out is a classic option for a Zetland date night, why not switch things up by preparing a meal entirely from scratch? Begin your romantic evening by going to the Coles and purchasing the necessary ingredients – this simple errand can already be loads of fun with the right companion!
You and your significant other can work together to recreate the restaurant experience in the comfort of your own home, complete with appetisers, main courses, and desserts. Not only is this a wonderful way to connect with one another, but the hard work invested in creating the meal will make it even more fulfilling!
Date night tips:
Outdoor date night ideas in Zetland

3. Organise a boozy game night at the park
A picnic is a classic date idea that never fails — the meticulous planning and effort put into it is what makes it so memorable! However, you can add some variety to the traditional picnic by turning your next date night in Zetland into an evening outing, complete with board games and cocktails.
This laid-back vibe, coupled with a bit of friendly competition, might be the perfect way to elevate your date night to new heights. Who knows, it might even become a go-to date activity for you and your loved one!
Date night tips: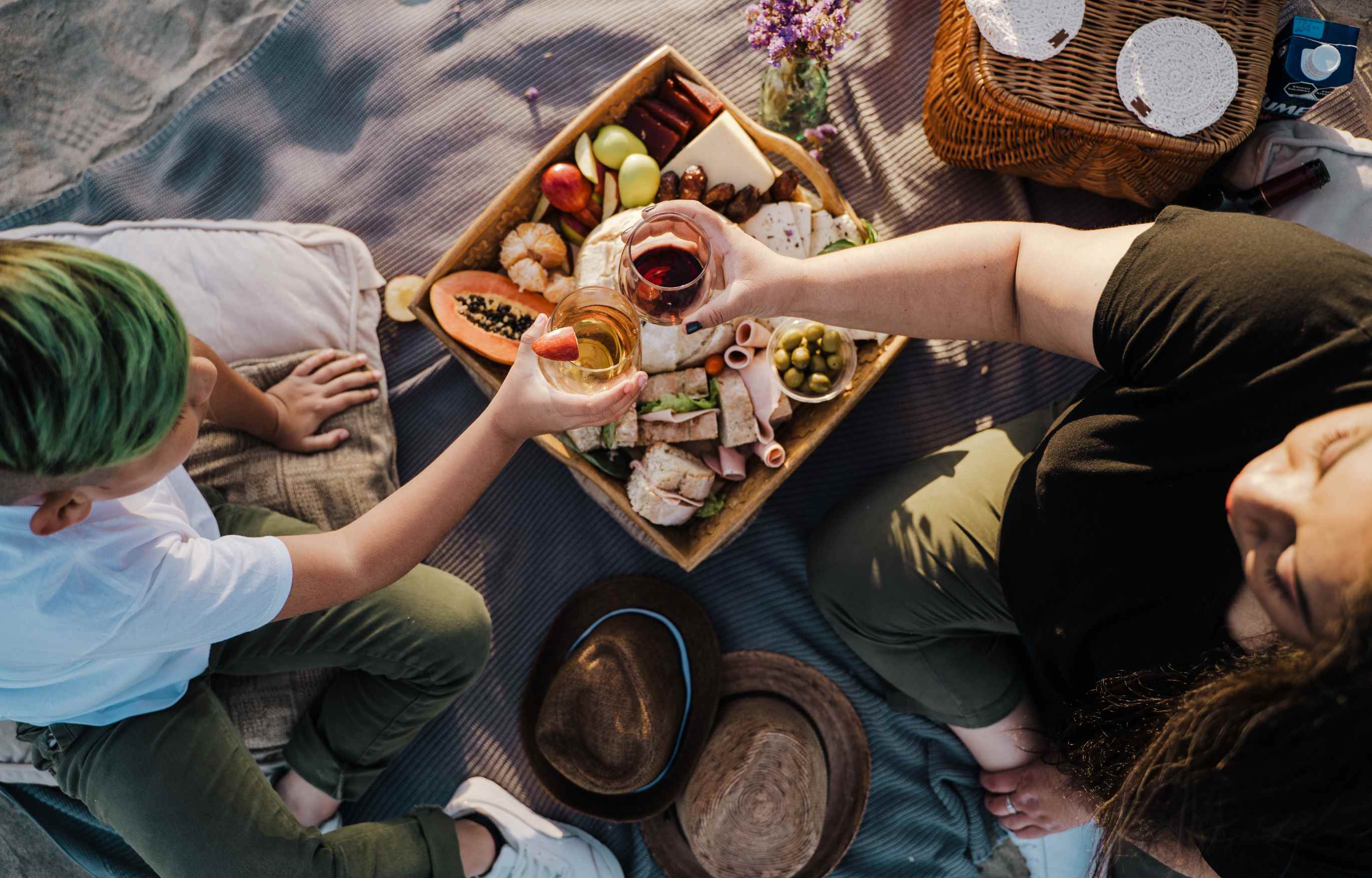 4. Bond over a heart-pumping workout
Get inspired to stay in shape by turning your next workout session into a fun date night activity. Invite your partner to join you on a romantic bike ride, a heart-pumping, or a leisurely walk in the park – whatever it is that'll get your heart pumping in more ways than one!
This will not only motivate you to get moving – it's also a great opportunity to spend some quality time with your partner. After completing your workout, reward yourselves for the job well done by going out for a meal!
Date night tips:
5. Head to a campsite for some uninterrupted quality time
Consider a camping trip for a one-of-a-kind date night in Zetland. Spending time surrounded by nature can be a refreshing change of pace, and it can also be unexpectedly romantic.
Cooking over a campfire, gazing at the stars, and snuggling in a cosy tent are just a few ways to enjoy each other's company. By stepping out of your comfort zone and into the great outdoors, you may find that you and your partner grow even closer. You can even level up this bonding experience by making it one that's social media-free – no phones allowed!
Date night tips:
Fun date night activities in Zetland

6. Satisfy your taste buds at the best restaurants in Zetland
Attention, food-loving couples! Here's an entertaining proposal to add some flavour to your next dinner date: embark on a restaurant-hopping adventure! Whether you're on the hunt for the finest seafood or the best pizza in Zetland, why not sample a variety of dishes in one evening?
Take pleasure in visiting multiple restaurants and indulging in as many courses as you can manage. Going on a culinary journey is an excellent way to shake things up and discover new places that you'll want to frequent for future Zetland date nights.
Date night tips: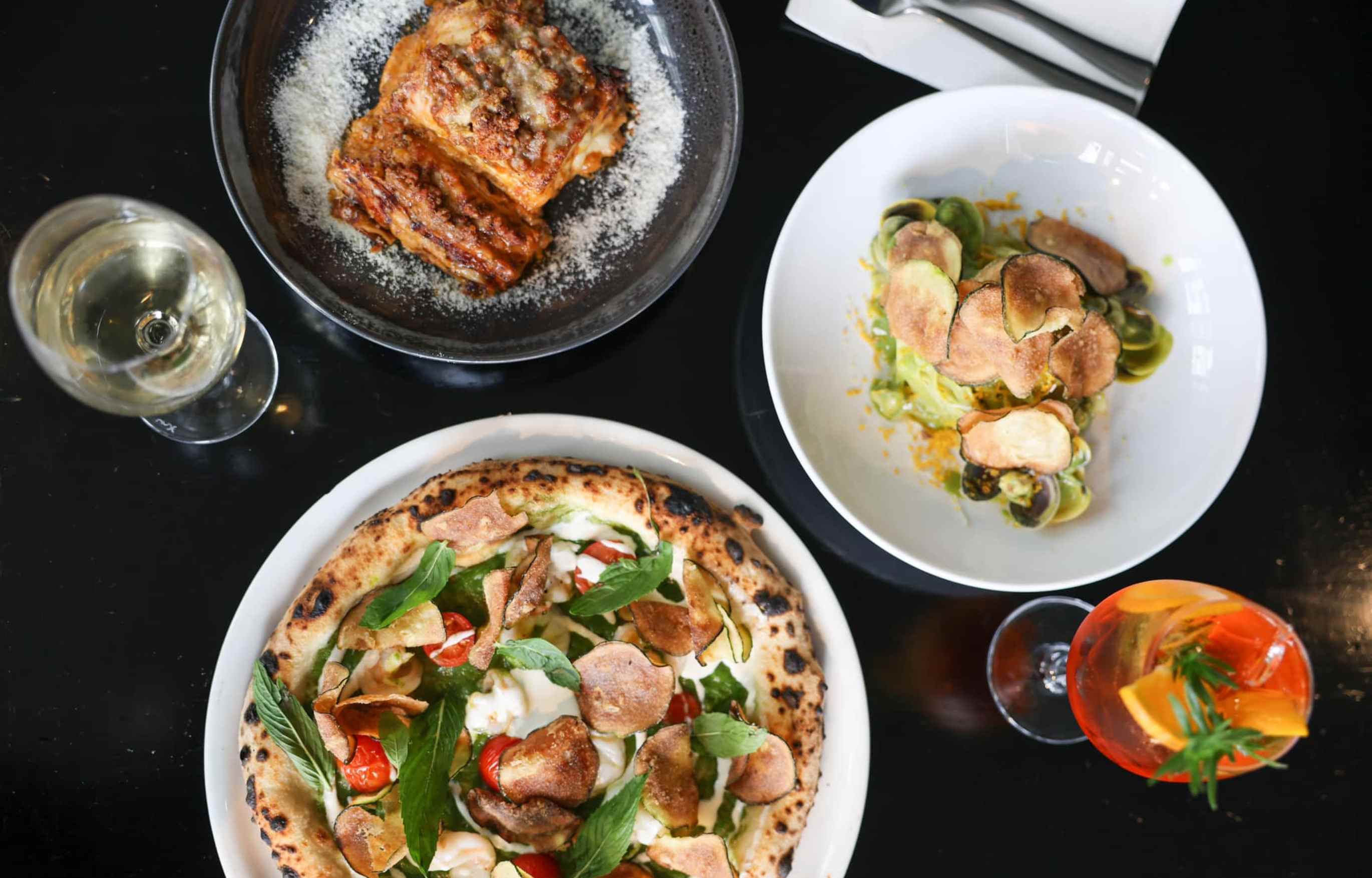 7. Put your detective hats and break out of an escape room
Challenge your teamwork skills by participating in an escape room during your next date night in Zetland! Join forces with your partner to decipher riddles, solve puzzles, and discover clues to escape.
This event will compel you to use your critical thinking abilities and test how well you work together. Whether or not you successfully escape, this date night will surely be a memorable one. After all, the journey is more important than the outcome!
Date night tips:
8. Embark on a thrilling cocktail adventure
For an unforgettable date night in Zetland, immerse yourselves in a captivating cocktail crawl. If you and your partner have a shared appreciation for exquisite drinks and vibrant atmospheres, this is the ideal escapade to embark on together.
Unearth the hidden treasures and trendy bars that Zetland has to offer. Begin your evening by conducting research and handpicking a selection of cocktail bars that pique your interest. Plan out a route that allows you to indulge in the diverse offerings of each establishment.
Date night tips: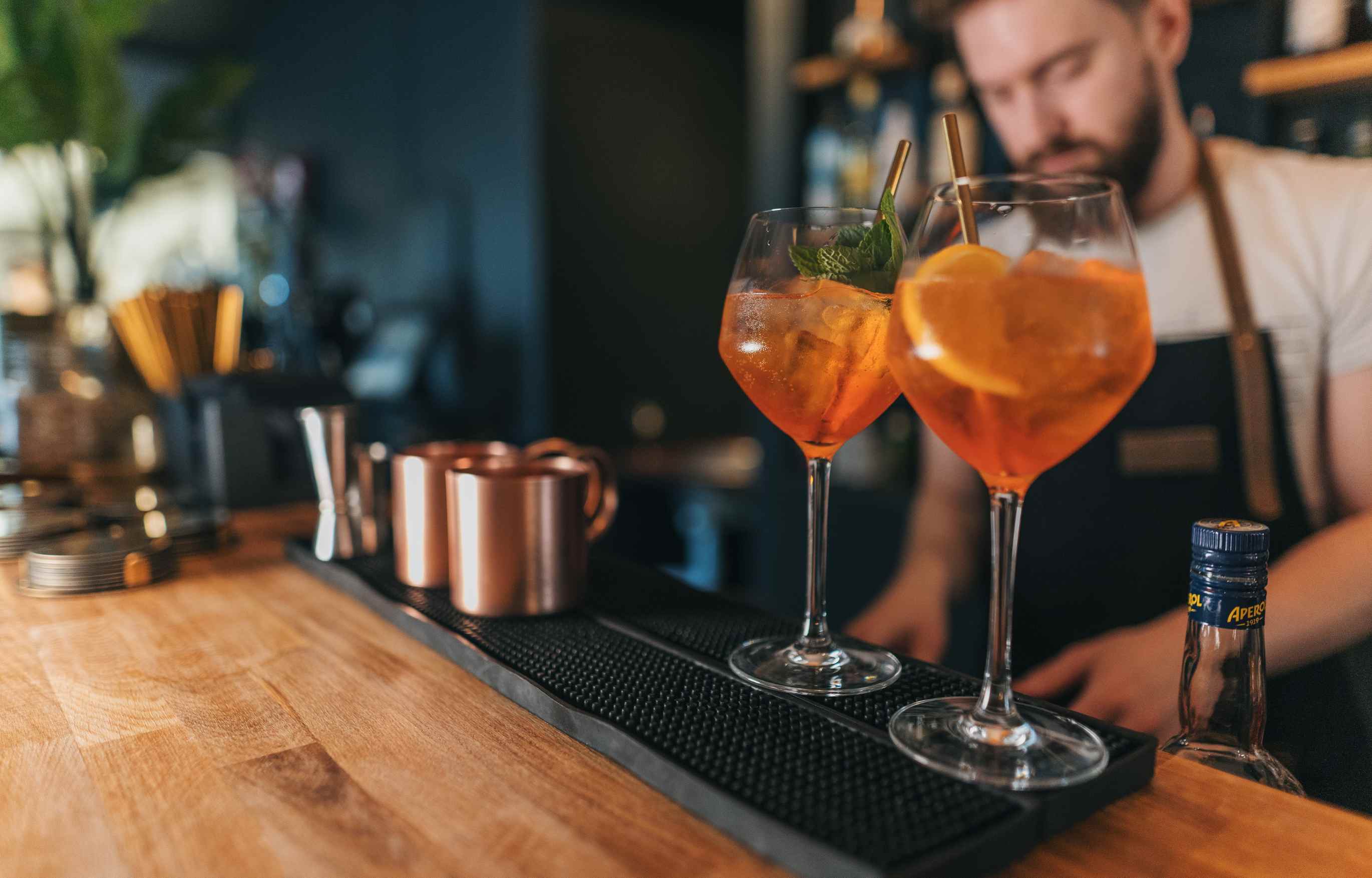 DIY date night ideas in Zetland

9. Unwind and get creative at a paint and sip class
Attending a paint and sip class with your significant other can be a great way to combine your love for art and wine. You can choose a class that offers the opportunity to recreate famous artworks by renowned artists such as Kahlo, Van Gogh, or Picasso, all while enjoying a glass of red.
The classes are designed for students of all skill levels and are led by experienced instructors. So even if you're not the most gifted artist, there's no need to worry – you'll definitely still leave the session with a masterpiece that you'll be proud of. You may even want to exchange your paintings with your partner as a memento of your special date night in Zetland!
Date night tips:
10. Get your hands dirty at a pottery workshop
Why not consider attending a pottery workshop with your significant other? While it may not be as romantic as the pottery scene from the '90s movie Ghost, it can still be a fun way to learn a new skill together.
What makes this experience exciting is that you get to create unique and personalised pieces with your own hands. It can be a fulfilling feeling to create something that you can use and appreciate. To add an extra layer of significance, try making something that your partner can use or display at home!
Date night tips:
No matter which of these options you choose for your next date night in Zetland, you can be sure that it will be a fun and enjoyable experience. So go ahead and pick the one that speaks to you and your partner the most!