Cooking Class
Homemade Focaccia Recipe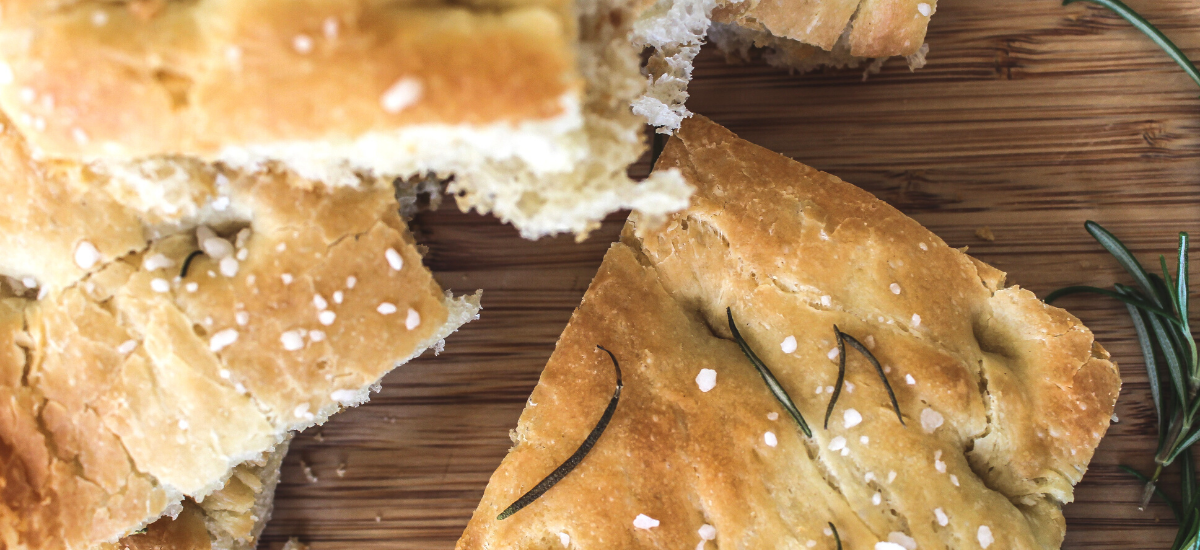 Have you become a baking king or queen during lockdown? Or are you ready to give it a go? We have the perfect focaccia recipe that is so simple and doesn't require kneading! And yes, it tastes as good as it looks!
What you will need:
2¼ tsp of active dry yeast
2½ luke warm water
2 tsp. honey
5 cups (625 g) all-purpose flour
1 large Tbsp of crystal salt
6 Tbsp extra-virgin olive oil
1 Tbsp butter for greasing the pan


Optional:
2-4 cloves of garlic
1 sprig of Rosemary
Anything else you may want to top your Focaccia with!
Add focaccia ingredients to your next The Source Bulk Foods Click & Collect order!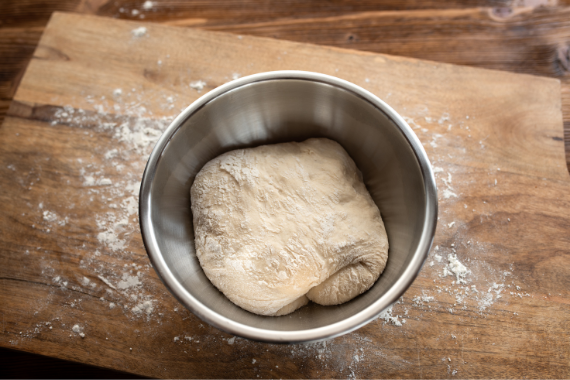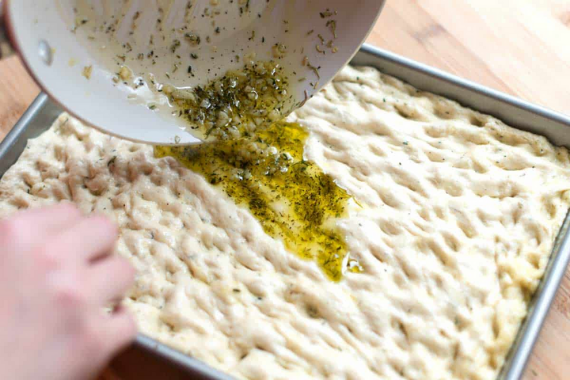 Method:


STEP 1
Combine water, honey and yeast in a jug. Set aside for 5 mins or until mixture is frothy.
STEP 2
Combine flour and salt in a large bowl. Make a well in the centre. Add the yeast mixture and olive oil and mix with a rubber spatula until a shaggy dough forms and no dry streaks remain.
STEP 3
Pour extra-virgin olive oil into a big bowl that will fit in your refrigerator. The mixture will rise. Transfer dough to bowl and turn to coat in oil. Cover with a silicone lid or plastic wrap and chill until dough is doubled in size (it should look very bubbly), at least 8 hours and up to 1 day. If you're in a rush, you can also let it rise at room temperature until doubled in size, 3–4 hours.
STEP 4
Generously grease a baking pan. For a thicker focaccia that's perfect for sandwiches use a smaller pan and for a focaccia that's thinner, crispier, and great for snacking a larger pan is recommended.
Pour 1 Tbsp. extra-virgin olive oil into center of pan. Keeping the dough in the bowl and using a fork in each hand, gather up edges of dough farthest from you and lift up and over into center of bowl. Give the bowl a quarter turn and repeat process. Do this 2 more times; you want to deflate dough while you form it into a rough ball.
Transfer dough to prepared pan. Pour any oil left in bowl over and turn dough to coat it in oil. Let rise, uncovered, in a dry, warm spot until doubled in size, at least 1½ hours and up to 4 hours.
STEP 5
Preheat your oven to 200°C. To see if the dough is ready, poke it with your finger. It should spring back slowly, leaving a small visible indentation. If it springs back quickly, the dough isn't ready.
Lightly oil your hands. Dimple focaccia all over with your fingers, creating very deep depressions in the dough (reach your fingers all the way to the bottom of the pan). Drizzle with remaining 1 Tbsp. extra-virgin olive oil and sprinkle with flaky sea salt.
Turn oven down to 180°C and bake until puffed and golden brown all over. Cooking time may vary dependent on oven so check every 10 minutes. Should not take longer than 30 minutes.
STEP 6
Enjoy with the family (or by yourself)!
All ingredients can be bought at The Source Bulk Foods.
The Source Bulk Foods are still open for all your essentials and are also offering delivery and Click & Collect. See The Source Bulk Foods website for details.
INSPIRATION
Check this out