with Hills & West East Village
As you know, being Australian made is part of our DNA. We love supporting local and within our first Hills & West store, at East Village we are helping you discover over 15 Australian made artisans with a similar passion and ethos to our.
We asked the Hills & West family of makers, why Australian made was so important to them and following are just a few of their comments.
"Well I started off handmade by myself for the first 3.5 years. The plan was to make the first collection myself & then find manufacturing. After learning that it was very difficult to find someone who makes lingerie & in the smaller quantities that I needed I continued handmade until I got real busy during covid & couldn't keep up with my 6 week wait list. I now have local manufacturing & dabble in still helping out with sewing the samples & some collections when I can. Some garments give a minimum of 5 small Australian businesses work, I think it is important to support our economy when we can." Tessa, By Boehm
"So many clothes today are made overseas where the labour costs are cheaper, however from the beginning we have always wanted to make our jeans locally and play our part in helping to keep the Australian manufacturing industry alive." Kate, Keeper Denim
"I make Australian made as I feel we have lost touch with our own country and how resourceful we actually all are. We are a very clever and creative country and if nothing else 2020 made us come home." Liz, Liz Wason Art
"I make Australian Made because it is my responsibility as a designer to make things ethically and sustainably."Jasmine, Jasmine Alexa
"Since the very beginning of my business I decided that I want to create a product of the best quality and sustainable as much as I could, and going to produce in Australia (in Sydney for me) being able to follow closer all the steps from the design to the production, it was for me the only choice." Enrika, Contessa Volpi
"It's the most ecological way to create using materials that are available within the area, city or country that one lives in" Elaine, Elaine G With Love.
As for us at Hills & West, we have been supporting local for over six years. When I started one of the non-negotiables for me was to create a 100% hand-made product - in Australia - using the highest quality materials. I wanted to help build our local industry and be as sustainable and ethical as possible. All of my products combine the expertise of local leather makers with my handbag training from Arsutoria School in Italy and my fashion experience in Australia and the UK.
In our first year we were very happy to be accepted for the 'Australian Made' trademark. This signifies that our pieces have been manufactured locally to meet high Australian standards; and importantly, we are just a phone call away for customers. We are avid supporters of local businesses and homegrown products and want to keep these skills and traditions local.
Australian-made products are up there with the best in the world, and we are so excited to be a part of this proud community. When you buy Australian-made goods you're not only supporting local jobs and our economy, you're getting great value and making a great investment.
Follow our @AustralianMadeCollections Instagram and discover new Australian brands as we they enter the Hills & West family at www.hillsandwest.com/Australianmadecollections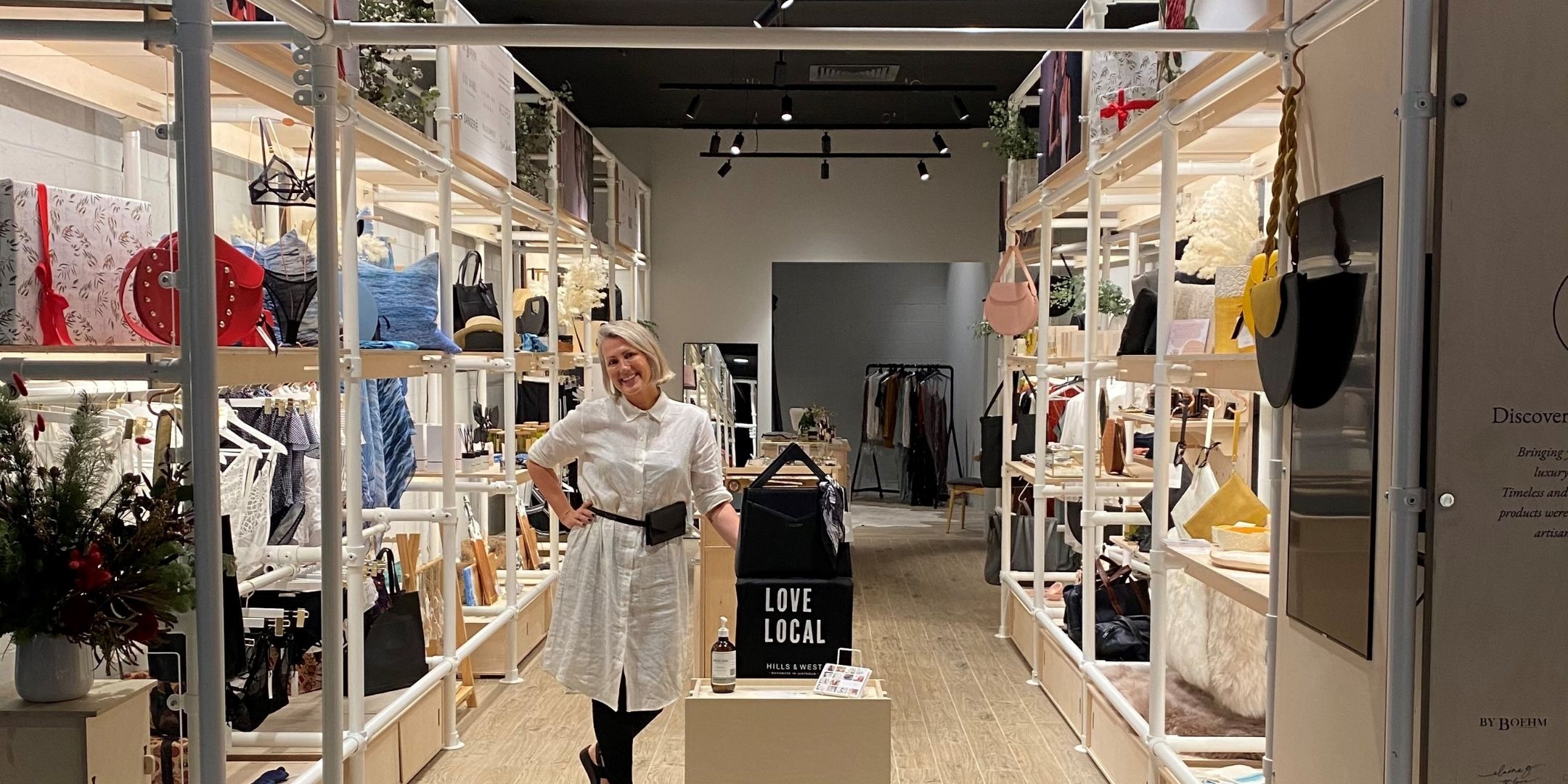 INSPIRATION
Check this out