10 Best Restaurants in Zetland to Add to Your List
Welcome to Zetland, a bustling Sydney suburb where food lovers are treated to delightful culinary adventures. With its diverse population and vibrant atmosphere, Zetland has emerged as a haven for food enthusiasts. From trendy cafes serving artisanal coffees to elegant bistros offering mouth-watering international cuisines, the suburb's wide range of dining establishments cater to every palate.

Fasten your seatbelts and get ready to embark on a journey through the very best restaurants Zetland has to offer. As we explore some of the suburb's must-try dining establishments, we'll highlight all the unique flavours and the exciting culinary experiences that await you!
Best restaurants in Zetland with cool concepts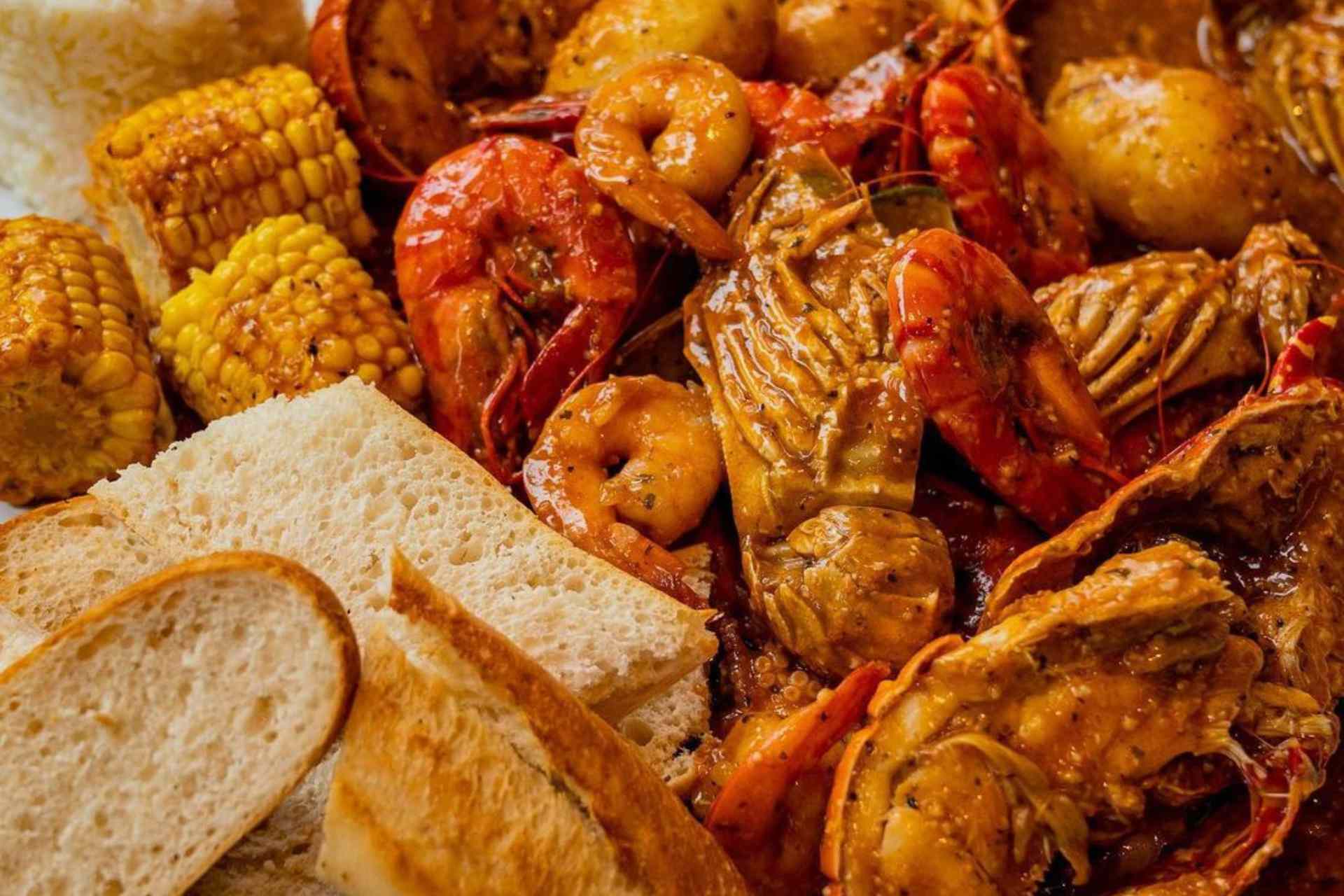 1. Kickin'Inn Zetland
One of the best restaurants in Zetland, Kickin'Inn takes pride in serving some of the most delicious seafood in the area. Don't mind getting your hands dirty? This restaurant offers a unique dining experience by encouraging its diners to skip the plates and cutlery and dig right in. (No need to worry about staining your clothes – they provide bibs and gloves!)

Their menu offerings include premium whole fresh prawns, oysters, Alaskan golden king crab, and mud crabs – all to be cooked to perfection in your choice of sauce. They have five delicious secret sauces for you to choose from: kajun, garlic kajun, garlic butter, lemon better, and sha-bang – a mix of all four. Interested in trying a little bit of everything? Go for their bestselling Mixed Bag or build your own bag with your inclusions of choice!

2. The Village Crown Zetland
If you've been looking for the coolest pub in Zetland, your search is finally over. With a cool medieval-meets-modern vibe, The Village Crown offers diners a breath of fresh air. It's no doubt one of the best restaurants in Zetland and an excellent place to grab a bite and unwind over a couple of drinks.

Beef nachos, chicken fajita skewers, cheeseburgers, calamari – the list of delicious and comforting menu items goes on. Vegan, vegetarian, gluten-free, and dairy-free options are available, too. Coming by for happy hour? Diners can take their pick of wines, beers by the pint, and cocktails made with homemade syrups and freshly squeezed lemon and lime juice.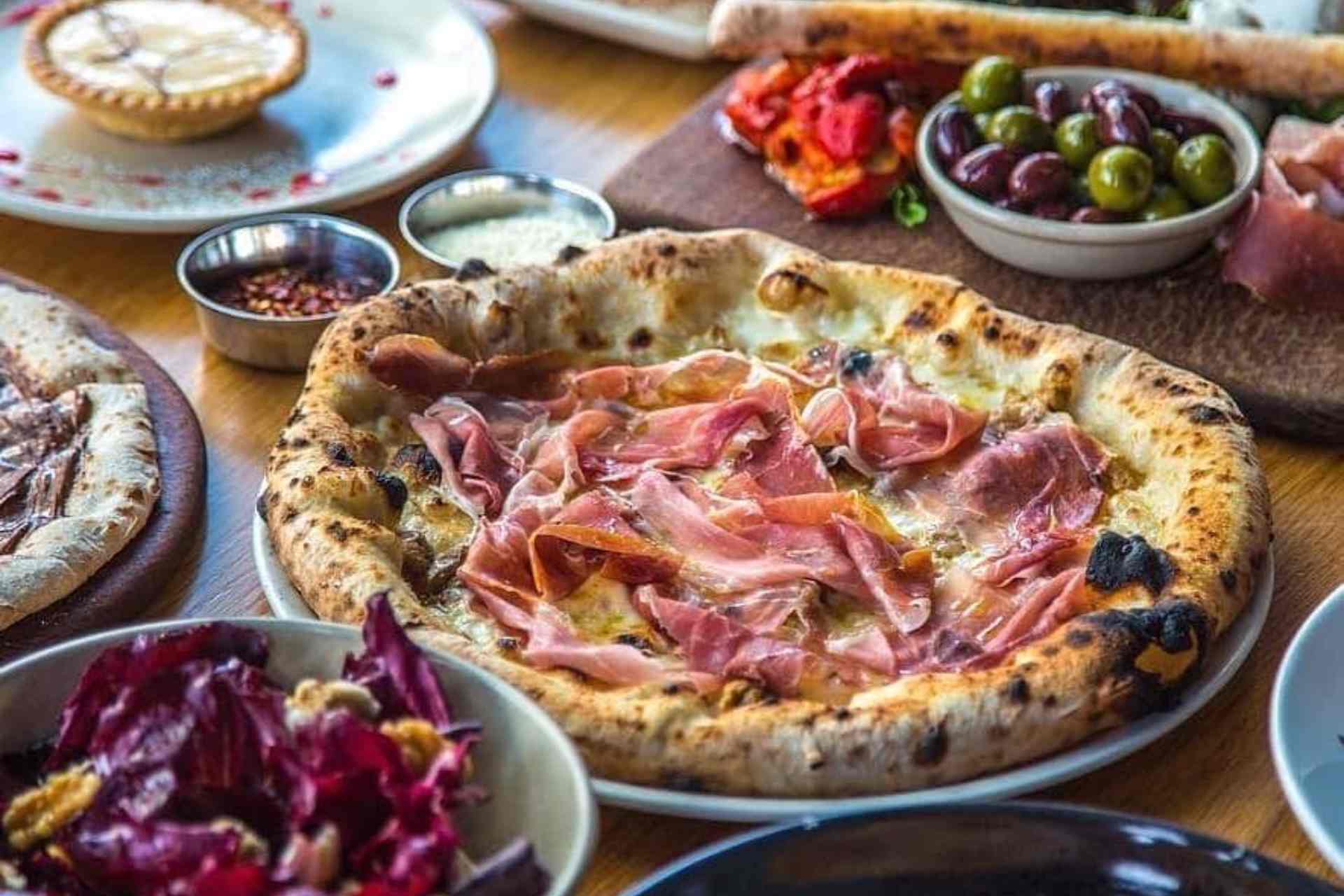 3. Lucio Pizzeria Zetland
There's nothing quite like authentic Neapolitan-style pizza, is there? Make your way to Lucio Pizzeria Zetland and transport your taste buds to Naples, none other than the birthplace of pizza. Easily one of the best restaurants in Zetland, this pizzeria serves wood-fired pizzas that come in a variety of mouth-watering flavours: margherita, salami, four cheese, and truffle with prosciutto, to name a few.

The fun doesn't stop with their generously sized pizzas – Lucio Pizzeria also serves delicious burrata, house-made pastas, and tiramisu you'll want to make room for. Finally, we can't forget their amazing Mozzarella Bar: an Italian casual dining concept that invites diners to choose from the freshest mozzarella options and pair them with salami, prosciutto, or crisp veggies. It's heaven for cheese lovers!

4. Taste Baguette
Ever get excited to bite into a sandwich only to discover that it's already stale? Taste Baguette understands how disappointing that can be. Always baked fresh, their sourdough bread and baguettes are house made with natural ingredients. The best part? Their breads are baked with Australian made cultured butter that gives their products a mouth-watering buttery flavour.

More than just a bread bakery, this French-Vietnamese cafe serves breakfast, lunch, pastries, and coffee. Whether you're in the mood for a sweet croissant, freshly baked chocolate cookies, fresh rice paper rolls, or a banh mi sandwich, Taste Baguette is the place to go. They also serve locally roasted coffee by Campos Coffee – the perfect pairing to go with your pastries of choice.

Best places to eat in Zetland with the whole family
5. Ribs & Burgers Zetland
Among the best restaurants in Zetland, Ribs & Burgers is a haven for meat lovers that celebrates the art of indulgent comfort food. Combining the timeless classics of mouth-watering ribs and delectable burgers, their menu boasts more than enough to satisfy even the heartiest appetites.

This restaurant takes pride in using 100% pure grass-fed beef for their burgers, along with their secret family recipe, to which they owe their delicious ribs' signature BBQ flavour. Ribs & Burgers never settles for less than the best, as evidenced in their succulent, slow-cooked ribs slathered in smoky barbecue sauce and their juicy, handcrafted burgers stacked high with premium toppings.

6. P'Nut Street Noodles Zetland
How good does Asian street food sound right now? P'Nut Street Noodles serves a variety of Asian favourites that hail from Thailand, Malaysia, and Singapore. Their Thailand-born chef masterfully crafts their dishes with a delicious mix of authentic Thai sauces and locally sourced produce.

With a generous range of menu items ranging from pad Thai to nasi goreng and flavourful law-carb options, this restaurant has something for everyone. In need of vegan or gluten-free options? No problem! If you're looking for a place to savour a good meal with friends and family of varying preferences, you'll definitely want to consider P'Nut Street Noodles.

7. E-Dragon Dumpling Bar
Serving more than just dumplings, E-Dragon Dumpling Bar is one of the best restaurants in Zetland offering authentic Chinese cuisine. With an extensive menu, generous portions, and excellent customer service, it's an excellent choice for special occasions or big group dinners. Their fried rice and noodle dishes, dim sum, and dumplings are perfect for sharing!

As for their must-try dishes? You won't want to miss out on their xiaolongbao (soup dumplings), seafood noodles, pork buns, siu mai (pork dumplings), and har gau (prawn dumplings). The best part: all their dumplings are handmade and prepared fresh daily.

Best Zetland restaurants for a quick bite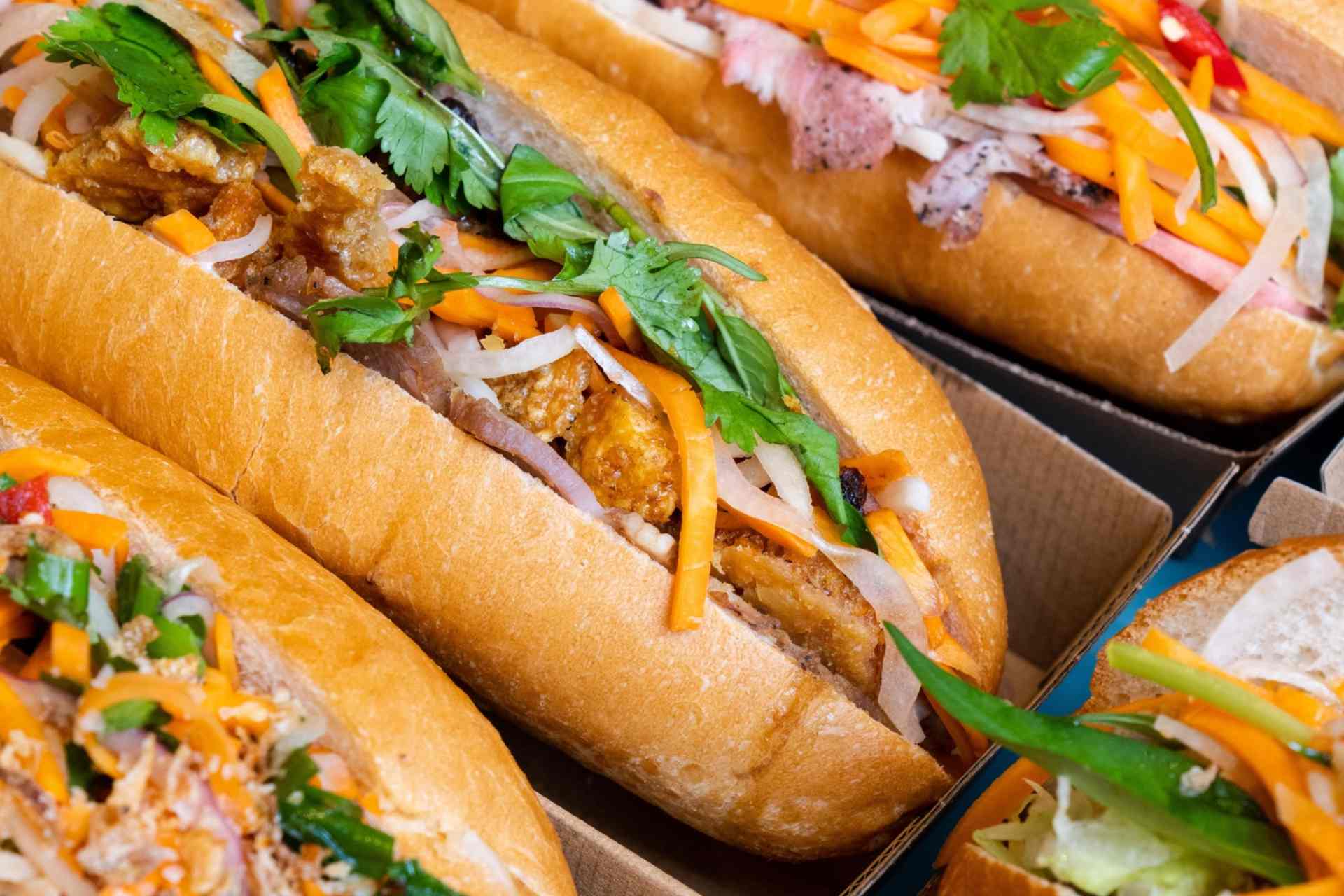 8. Saigon Xpress Roll
On the hunt for the best eats in Zetland? Look no further than Saigon Xpress Roll in East Village, which serves amazing crispy pork and chicken banh mi you're sure to love. Apart from their famous Vietnamese sandwiches, this restaurant also serves delicious pho, salad bowls, and rice boxes.

Those who've dined on the streets of Hanoi and Ho Chi Minh have attested that the dishes at Saigon Xpress Rolls are truly authentic and take their taste buds back down memory lane. If you have a liking for strong, sweet coffee, make sure to try their ca phe sua da – Vietnamese iced coffee made with drip-filtered coffee and sweetened condensed milk.

9. Top Juice East Village
If you're in search of something healthy to sip or snack on, look no further than Top Juice. This popular juice bar is known for its wide selection of freshly squeezed juices, smoothies, and fruit blends. A go-to for nutritious alternatives, they also offer a variety of wholesome meal choices such as salads, yoghurt and muesli cups, and acai bowls.

Top Juice caters to various tastes and preferences, whether you crave a detoxifying green juice, a protein shake for post-workout recovery, or a refreshing cold-pressed juice. Thanks to their commitment to serving high-quality menu options and their exceptional customer service, Top Juice is well-loved by health-conscious individuals looking for healthy yet delicious treats.

10. Sushi Square
Looking for a quick, cheap bite to eat? Sounds like a great time for sushi! Head to Sushi Square for a box of sushi rolls or two, and enjoy them while you're on the go. Offering top-quality sushi that's low in cholesterol and saturated fat, Sushi Square is dedicated to providing their customers with healthier meal options.

Catering to an array of dietary preferences, this takeaway sushi joint offers a range of options that include salmon, prawn, chicken, and beef – plus, you get to decide if you want your seafood or meat raw or cooked. Looking for vegetarian options? Opt for their cucumber or avocado rolls!


Zetland has proven itself to be a culinary destination worth exploring. From its charming bistros to its hidden gems, the suburb offers an exceptional array of dining options for every diner. Whether you're a fan of the local cuisine, seeking authentic international flavours, or simply looking for a cosy spot to enjoy a cup of coffee, this suburb has it all.

So, if you find yourself in the area, be sure to indulge in the culinary delights offered by the best restaurants in Zetland. Whether you're looking for the best cheap areas in the area or the top places to eat on a date, you'll surely find something on this list!