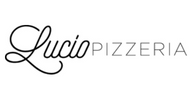 The Mozzarella Bar is a casual dining concept born in Italy, which focuses on using the freshest mozzarella sourced from the best producers in the Campania region of Italy, and pairing it with high-quality delicacies and Italian products like heirloom tomatoes, thinly shaved prosciutto or crisp vegetables.
Lucio Pizzeria offers a variety of mozzarellas all imported from Italy, which you can savour as an individual portion or as a degustation, and choose to accompany them with any of the delicious small plates on offer. Enjoy the wonders of artisan mozzarella cheese at East Village, and it's many matches made in heaven.
Lucios Pizzeria delivers - Order via Deliveroo, or through the Lucios Pizzeria website.
Pick up available - Order in store.
See the full Lucios Pizzeria menu here.
Lucio Pizzeria Trading Hours
11:30am - 3:00pm & 4:00pm - 9:30pm